«Gesack & Radau»
Twice 45 minutes of laughing muscle training guaranteed! Funny and charming, Bella Farny meets the hearts of the audience.
Program Info
---
The next presentation will take place in Germany on
17 November 2018
at the Terzo Mondo Berlin
Start 20.00 h
Tickets Tel.: +49 (30) 8815261
https://www.terzomondo.de
---
events comming !
---
Look forward to numerous appearances ..... Love greetings until soon
Bella Farny
---
Media
Volksblatt – Vaduz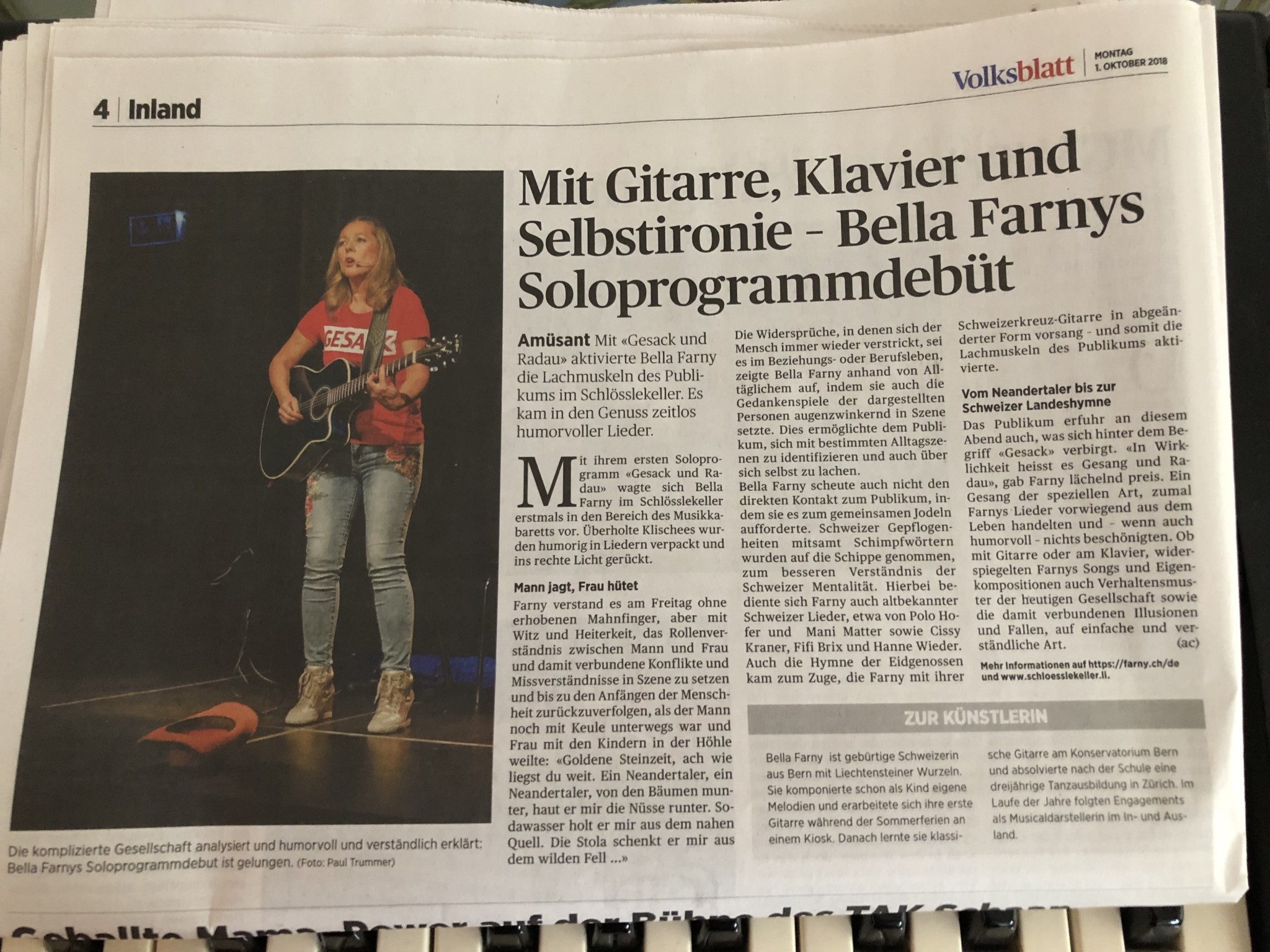 Great reactions to my premiere in Vaduz! "The complicated society analyzed and humorously and understandably explained: Bella Farnys solo program debut succeeded. »
more info:
Volksblatt.li
---
"Bella Farny packs her bubbling versatility into a solo evening in which, in addition to her own lyrics and melodies, songs by Polo Hofer, Mani Matter, Cissy Kraner, Fifi Brix, Hanne Wieder and others are performed.»
more info:
berliner-woche.de
---
"Sometimes she plucks the songs on her guitar, then she hits the piano keys again, floating intellectually through the air, diving into men's and women's worlds, thinking about other countries and still completely different customs and sometimes ending up in a pot of feelings.»
more info:
strassenheld-gabriel.de
Book me now!
---
«Gesack & Radau»
---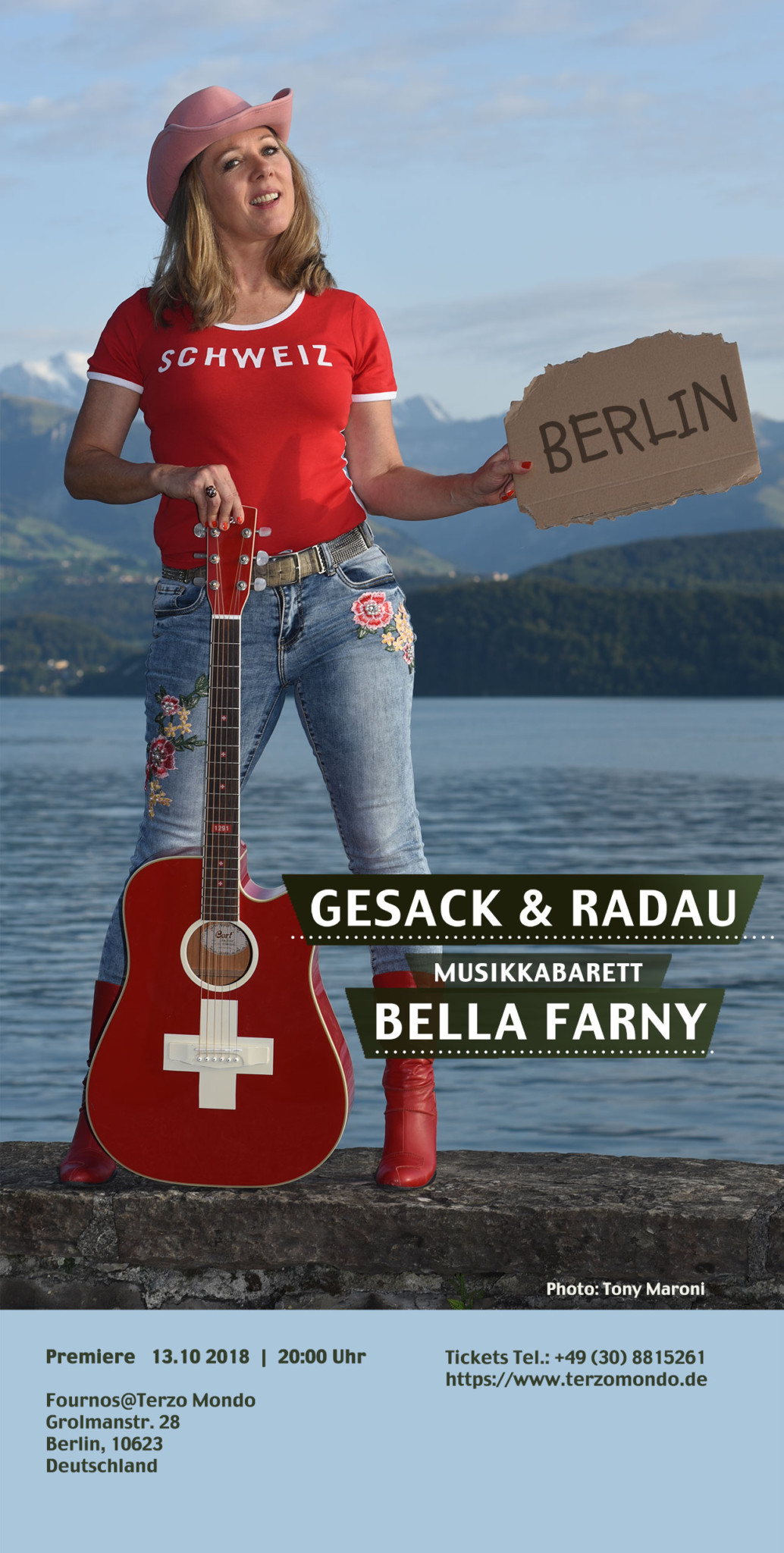 Program
You can book me for
Concets,Events,Companies, National Day,General Assembly,
---
I work with you on your concept ideas and involve my cabaret performance,in German, SWISS dialect or in English.
---
References
alter Pfarrhof Balzers – Matinée Ausschnitte aus dem Solo Kabarett-Programm "Gesack & Radau" FL
Kulturhaus Rössle – Solo Musik Programm "zrugg zu dir" Mauren FL
Kulturhaus Rössle Generalversammlung Mauren FL
LANV Liechtensteinischer ArbeitnehmerInnenverband 1. Mai Feier Vaduz FL
30 Jahre Freie Liste im Rathaus Vaduz FL
Finale «Kleiner Prix Walo» Musik Kabarett Newcomer Wydehof Birr/AG CH
K9 Splitternacht – Musik Kabarett und Moderation Konstanz(D)
Kabarett-Openmic's: Burgbachkeller/ZG, Reithalle/BE, Kulturmarkt/ZH, Parterre/BS.